To view and purchase webinars please scroll down and follow directions below so our automated system works for you.
---
BELTSS users please use this link for CEUs –  www.centerforinnerquality.com/BELTSS to purchase your first video or additional video(s)
* All first time users– Do not use "LOG IN" feature at top right hand side of page, it is only for users who have purchased and created a password.
---
We offer webinars to two types of customers – 
(1.) Those seeking continuing education credits from the three industries listed below where we are an approved provider and
(2.) all others not in those industries.
---
(2) Directions for all users NOT  in industries below where we are an approved provider–  Scroll down to see our webinars listed below. Click "Learn More" button under webinars to view description and to buy.  Follow directions to complete purchase. If you have coupon code you will be asked to apply coupon in your cart prior to check out.
---
(1) Directions for those users seeking continuing education credits in these industries where we are an approved provider (BELTSS of Ohio, Library Education Units (LEUs) State of Indiana, NURSE Continuing Education), locate your industry below and follow directions to access webinars:

       BELTSS Users MUST go to https://centerforinnerquality.com/beltss/ and follow directions to access an automated process to purchase, apply coupon, take quiz, evaluation and print certificate as applicable by your industry. YOU MUST USE THAT LINK.

      LEU Users: Check out the webinars listed below. Click "Learn More" for those which interest you, then follow directions to purchase, apply any coupon and print certificate.

   Each webinar is worth one (1) continuing education credit for those in approved industries.

---
To see webinar details and/or place an order, click  "LEARN MORE" button under webinar of your choice. You may take the webinars in any order and from any category. 

_________________________________________________________________
TOOLS TO MANAGE CHANGE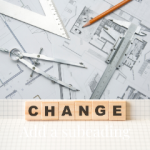 [COMING SOON] Gain commitment and move people from resistance to acceptance and adaptation.