Register and Get Your Self-Study Credits toward the Renewal of Your Nursing Home Administrator's License

On this page, you can choose from eight, 1- hour, and two, 2-hour pre-recorded webinars packed with immediately useful tools, accessible night or day, conducted by Lauren Burnett, BELTSS Provider.
12 total hours credits total approved for BELTSS 2022, and will be for 2023 and beyond. Check back, we will be adding more webinars for more credits!

FOLLOW THE DIRECTIONS BELOW to Register through Purchase, Watch Webinar, and Print Your Certificate(s) after completing the webinar(s).

1. Scroll down this page and click the yellow "Learn More" button beneath the webinar you're interested in. Clicking this button will take you to the webinar detail page to review the webinar content.
2. Once on the detail page, to buy, click the orange button at the top of the page, labeled "Buy Webinar." By clicking the "Buy Webinar" button, you will be taken to the cart page.  The webinar(s) you've chosen will appear in the cart.
3. To buy another webinar, click on the RED LINK under the cart and it will take you back to the webinar listings page with LEARN MORE buttons. Click on another webinar LEARN MORE button and repeat the process for each webinar you are buying.
4. Next follow the directions to register to create an account and check out. You can then watch the video, complete the quiz and evaluation and print your certificate.
Important:
1. First-time users of our system- You can only use the " LOG IN"  feature at the very top right of this page AFTER you set up an account through purchase.
2. IMPORTANT – You must always use this link  www.centerforinnerquality.com/BELTSS] to watch or return to finish watching videos or to buy or view other videos in order to use this automated system to get a certificate.

Questions? Contact us at lauren@centerforinnerquality.com [PLEASE PUT BELTSS IN SUBJECT LINE]  or phone 440-877-9390!
YOU MAY TAKE WEBINARS IN ANY ORDER FROM ANY CATEGORY.  EVEN IF YOU'VE PURCHASED THEM BEFORE, YOU CAN PURCHASE AND TAKE THEM AGAIN FOR EACH LICENSE RENEWAL CYCLE.

Below are four (4) webinars under the category of Advance the Interpersonal Intelligence of Your Leadership  Webinar Series | 1 Hour Credit /Each Webinar

---
Below are four (4) webinars

under the category Turn Up Your Communication Power Webinar Series | 1 Hour Credit/Each Webinar
---
Below are two, (2)- hour courses –

Journaling: Your Creative Tool to Relieve Leader Stress Release Emotions, Raise Clarity and Confidence, and Tools to Manage Change Transition

---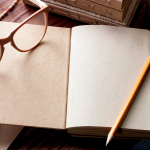 Your Creative Tool to Relieve Leader Stress, Release Emotions and Raise Clarity and Confidence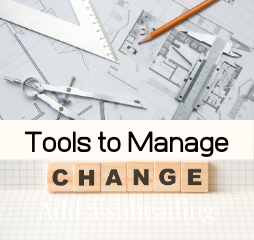 Gain commitment and move people from resistance to acceptance and adaptation.